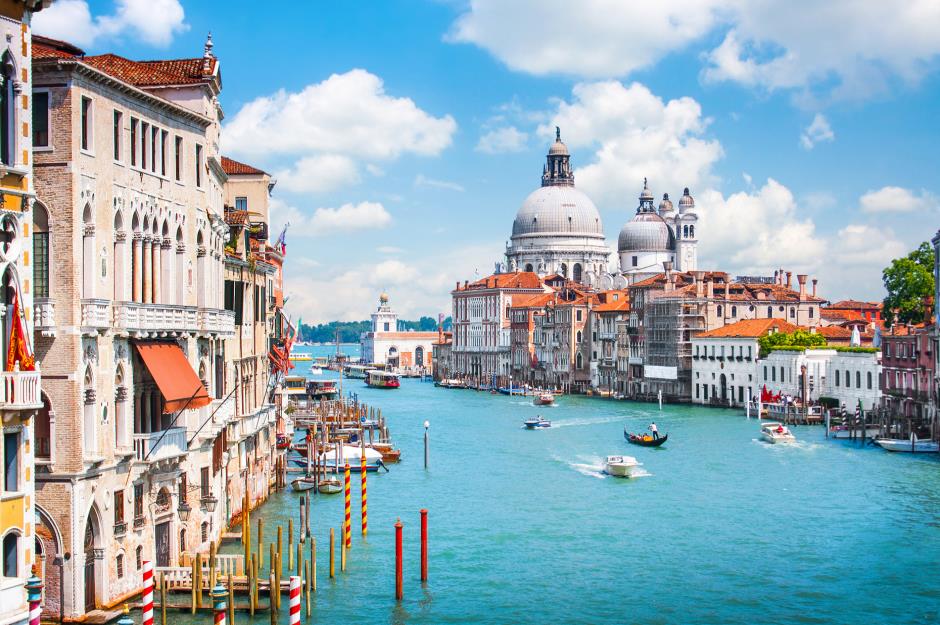 With travel restrictions lifting, you're probably keen to get out and travel once more. As an American traveler, the world is assuredly your oyster with some marvelous places to visit. Here are just a few that you might find really rewarding!
New Caledonia
This French territory and UNESCO World Heritage site sits east of Australia. This paradise offers diverse options to suit every traveler's taste and budget. Its barrier reef, and numerous beaches and islets will let you swim, dive, snorkel, fish, surf, and bodyboard to your heart's content.
You can also do some tree climbing, ziplining, or hiking in the superb natural surroundings. Try some skydiving if you're feeling particularly adventurous, or venture into the bush to enjoy some local cuisine at a guest house. Relax at one of the wonderful hotels or spas, or stay in an overwater bungalow. Do a bit of golfing or shopping and explore the rich local culture, art, and Kanak history.
Montenegro
With just over 620,000 residents, beautiful Montenegro is one of Europe's smallest countries. It sits on the western Balkan Peninsula in the Adriatic Sea, and borders Serbia, Kosovo, and Albania.
It offers Americans great value for money along with breathtaking scenery, great food, fascinating historical cities, wine tasting, boat cruises, and expensive boutiques.
Visit the Bay of Kotor for hiking, mountain biking, or water sports. Explore the medieval town of Kotor with its fascinating historical buildings like the castle of San Giovanni, or our Lady of the Rocks on its man-made island.
The Tara River Gorge offers breathtaking scenery, paragliding, and great rafting opportunities, while the Lake Skadar wetlands will delight wildlife enthusiasts.
Mexico
If you're looking for something closer to home, you can't go wrong with marvelous Mexico! Metropolitan Mexico City offers you cultural attractions and vibrant nightlife. Tulum, with its waterfront Mayan ruins, will appeal to water enthusiasts and history aficionados alike. Swimming in a secluded underwater cave called a cenote on the Yucatan Peninsula is an unmissable experience.
Playa del Carmen's amazing cuisine will delight all foodies, and the Riviera Maya is a must for all beach lovers and golfing enthusiasts alike. Oaxaca offers visitors a chance to experience Mexican customs, markets, and food. San Miguel de Allende allows visitors to step back in time with its art galleries and year-round festivals.
South Africa
For many people, the Kruger Park is synonymous with luxury wildlife experiences. We all know it is the place to see the Big Five, don't we? But maybe you've heard of the Little Five, but would really like to see them for yourself?
The Greater Kruger is where you'll find out all about them from a knowledgeable and skilled game ranger. You might even see one of the world's rarest animals, the pangolin, or spot a streamlined cheetah or wild-born white lion.
So if you want to experience all the beauty, rejuvenation, and drama of the African bush, coupled with all the mod-cons of home, why not opt for a luxury Sabi Sand safari lodge for Americans?
Uruguay
Going to Uruguay holds a distinct practical bonus for American travelers. Its time zone similarity to the US means you'll experience minimal jet lag – so you can dive right into your holiday!
Bordering Argentina and Brazil, Uruguay has great food, interesting traditions, and diverse natural attractions. Its capital, Montevideo, with its neoclassical and historical colonial architecture, offers visitors African influences combined with modern European style and world-class cuisine.
Ciudad Vieja is the oldest part of the city and has several significant landmarks – like Citadel Gate and the Plaza Independencia. Culture vultures will revel in its many history and art museums, while many visitors love its beautiful beaches and famous coastline sidewalk, Rambla.
Australia
Australia is the world's smallest continent or largest island, depending on how you look at it, but it offers travelers a wealth of experiences. You can decide to go on an age-honored walkabout or explore the traditional culture and lifestyle of its First Nations people. You can relax on one of its world-famous beaches or party the night away in a city hot spot.
Its amazing national parks, like Kakadu and Uluru-Kata Tjuta, the Great Barrier Reef, and islands like Fraser Island, offer wildlife lovers endless delights. Daintree has the world's oldest tropical forest. Cities like Canberra, Alice Springs, Darwin, Byron Bay, or Brisbane (to mention but a very few) are all great holiday destinations Down Under.
The Philippines
Famous for its stunning beaches, the Philippines has more than 7,000 islands to choose from! They are divided into the three main island groups: Luzon, Mindanao, and the Visayas. The scenery ranges from mountains (offering amazing hiking experiences), to tropical forests to bustling metropolitan cities like densely packed Manilla.
With 12 fantastic beaches, Boracay is a mecca for beach-lovers. Puka is famous for its shells, and Cagban's nearby caves are still rumored to have hidden treasure! You can snorkel with a giant whale shark in Cebu or take a ride in a horse-drawn kalesa through historical Vigan. The unique hanging coffins of Sagada will simply astound you.
Feel tempted? Don't resist – a holiday in any of these great destinations will restore any American's body and mind!